Get a Quote
LOCALLY BUILT FOOD TRUCKS
CUSTOM CRAFTED TO MEET YOUR NEEDS
We are a local company in Portland, Oregon that has been building food trucks for over 10 years. We started with only two food trucks and have grown to become one of the biggest food truck builders in the country. We have built and refurbished hundreds of food trucks and food carts and have customers all over the United States, Canada, and even Mexico.
Whatever type of food you serve, we're here to help you.
LATEST BLOGS
Posts not found
INSTAGRAM
OUR PARTNERS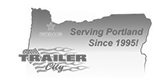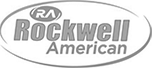 Build Your Food Truck
Let us help you build your food truck business. Call Today - (503) 676-5577!